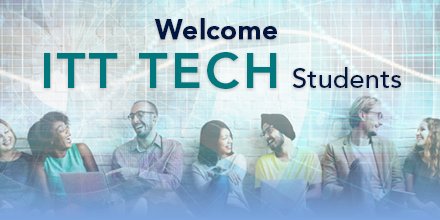 In response to the recent closings of three ITT Tech campuses in Maricopa County, the Chandler Gilbert Community College and the Maricopa Community College District are offering support, advice, and academic counseling to the affected students who are in various stages of academic degree or certificate completion.
Chandler Gilbert Community College encourages former ITT Tech students to contact us or the Maricopa Community College nearest them to help them navigate their transition, or complete the online
ITT Tech Student contact form
. Doing so will ensure that each student will receive individual attention and academic advisement. In this process, enrollment specialists will help students navigate academic program selection, transcript review, and financial aid needs.
Students who complete the ITT Tech Student contact form will be contacted within approximately 7 business days. Access the form by clicking
here
.
We look forward to seeing you at Chandler Gilbert Community College or at any of the Maricopa Community Colleges.